Landscape Design & Construction
Paving Stones in Vancouver
If you are looking to have some paving stones intalled in Vancouver, you have a mind boggling selection of materials available. There are the natural stone products such as flagstone, dimensional stone slabs, and stone cobble; you have the various slab pavers, as well as every kind of paving stone you can imagine. Below are some paving stone photos to help you decide on the style.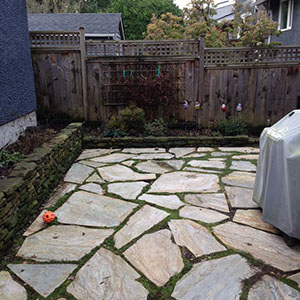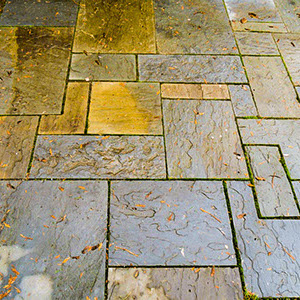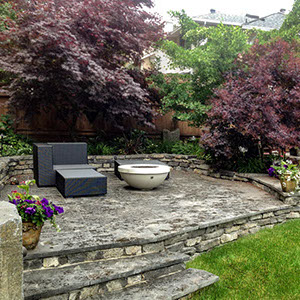 Mica Flagstone "Crazy Paving"
Pennsylvania Bluestone
(Dimesional)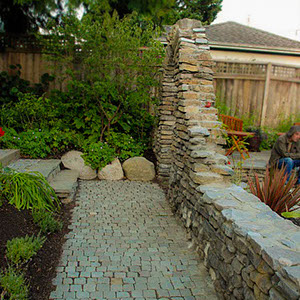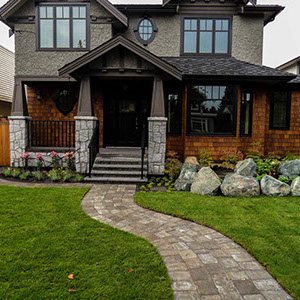 Roman Dominion
Tumbled Pavers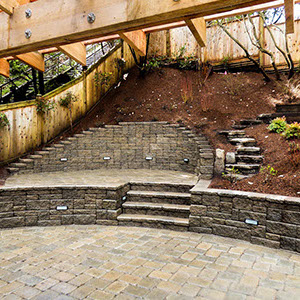 Flagstone Pavers
(Photo-Abbotsford Concrete)
And Now for the Vancouver Paving Stone Gallery
Rtiste Landscape Creations is certified by the Interlocking Concrete Paver Institute, and is also Aquapave Certified.
For patios and walkways you can have any kind of paving you like. For driveways and parking areas, you should be using the smaller sizes of concrete paving stones or stone cobble such as the Birken limestone paver. Larger dimensioned paving stones such as the concrete flagstone products or slab pavers will tend to crack under vehicle loads.